WEM-MX 333mV External Enclosure:
Intergrated Meter Enclosure Details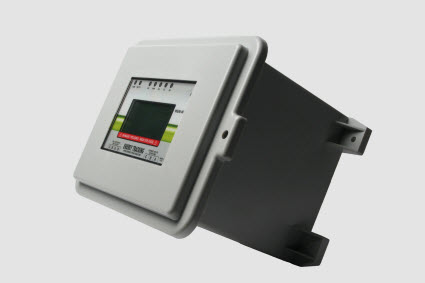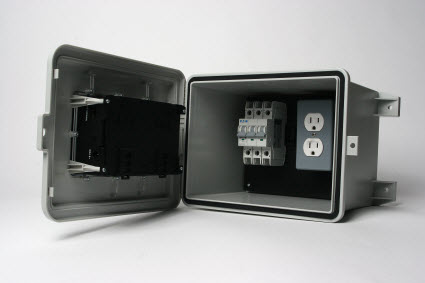 Heavy Duty Deep ABS Enclosure
Room for Fuses & Power Supply
Heavy duty hinged cover is pre cutout for meter
Meter pre-installed on cover
Receptacle for 9V P.S. is included/preinstalled inside enclosure
Fuses & fuse holder preinstalled inside enclosure



Integrated Enclosure Document: Click here to download Document

Quick Installation Document: Click here to download Document

---
The WEM‐MX Advanced Smart Grid Energy Meter is designed to integrate with the Energy Tracking Meter Enclosure. This is a UL certified IP45 electrical enclosure that provides see‐through visibility to the WEM‐MX LCD display panel. The Integrated Meter Enclosure was specifically designed to speed and simplify on‐site installation. The electrical contractor can wire the meter into the enclosure, connect external CTs, connect to an Ethernet network, and test the complete functionality of the meter on a test bench before ever bringing the enclosure to the job site. Once on‐site, the electrician only has to connect power to the DIN‐rail mounted circuit breaker block in the enclosure. This significantly reduces time on the job site, and the time required for a power outage if necessary.

Safety by Design
In many installations the meter will be wired by an electrician, but network cabling will be done by a low‐voltage contractor, or by in‐house networking staff. As with any high‐voltage electrical enclosure, power to the Energy Tracking Meter Enclosure should be disconnected before opening. But—once open, the entire meter swings out and away from the high‐voltage connections made at the terminal block. Low‐voltage technicians, or in‐house networking staff, can handle the Ethernet connection to the meter without using any tools, with just one hand, never putting both hands inside the box.
---
"Until I bought your meter, I had come to expect the worst from electronic submeters (I have used 4 others before yours) so when I received the WEM-MX 333mV, *PRE-INSTALED in the BEST ENCLOSURE I have ever seen (and with every little extra that might be needed already thought of and included), well I was very pleased to say the least. Also, at every step of the way, the quality and design of your meter and the accuracy of your advice so exceeded my expectations that I learned to simply take you at your word, that anything you said would be the best advice, that ultimately I would come to the same conclusion. Thanks again for all your help and for such a great product."

- Skip Nichandros