Web Enabled Meter: WEM-MX ANSI C12.20-2002 Compliant
WEM-MX Approved by TUV North America
APRIL 03, 2008


Flanders - NJ.

TÜV Rheinland of North America, a world leader in compliance testing and certification has confirmed and issued a report that Energy Tracking's flag ship WEM-MX meter complies with the requirements of ANSI C12.20 Class 0.2 (0.2% accuracy) and Watt Hour Accuracy Testing.

Last month, EMC testing was independently carried out by Underwriters Laboratories (UL), a world leader in compliance testing and certification at Melville, NY. The results of the tests indicates that the WEM-MX meets or exceeds the EN61326, IEC62053, EN55011, EN61000-4-2, EN61000-4-3, EN61000-4-4, EN61000-4-5, EN61000-4-6, and EN61000-4-11 testing standards and tests.

Energy Tracking's WEM-MX is ROHS compliant and combines revenue grade electric metering accuracy and an Ethernet enabled module for two way communications and reporting. This smart Internet enabled energy meter provides a superior solution with the ability to be accessed in real time via a standard web browser and be configured to send consumption, demand and load profile reports via email and ftp. The WEM-MX also complies with Product Safety Standards EN61010-1, CAN/CSA C22.2 No. 61010-1-4. UL File Number: E304207
About TÜV Rheinland of North America

TÜV Rheinland of North America, Inc. is a wholly owned subsidiary of TÜV Rheinland Group, a world leader in compliance testing and certification, Product Safety, EMC, Industrial Machinery, Medical Testing & Auditing and field evaluation services. The company serves most industry sectors and markets worldwide. The TÜV Rheinland Group has more than 300 locations in over 58 countries.
Prior Press Release: WEM-MX approval for CE and EMC certification.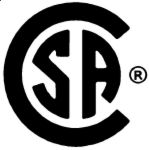 ---

CONTACT US
Energy Tracking is committed to providing high quality, advanced revenue grade metering and software technology at reasonable prices.
Please contact us at 973-448-8660 so that we can provide your company with additional information. When you call or contact us via email, we will designate a customer service representative who will be responsible to answer all of your queries and help you throughout your project deployment. We provide unlimited telephone and email support.

Thank you for your time and we look forward to working with you.
---
| WEM-MX Meter | Demand Response | Reports | Overview | Company | Software | WEPM | News |